Report: Trump Frustrated With Aids Over Jerusalem Embassy Move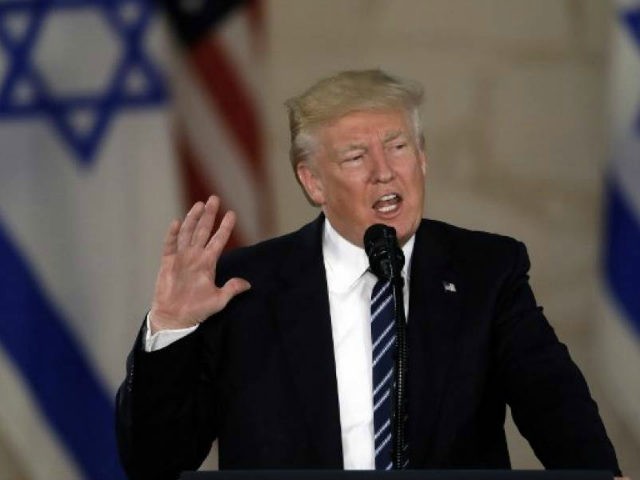 President Trump reportedly became "exasperated and exasperated" at the lack of action on his campaign promise to move the U.S. embassy to Jerusalem, with sources telling the
Washington Post
that the White House may compromise by formally declaring Israel to be Jerusalem's capital. According to the report a meeting was convened between national security aides with expected outcome that Trump would once again sign the biannual waive postponing the embassy move. The report says that the State Department has warned its embassies in the Middle East that they can expect unrest following an announcement by the President regarding the Tel Aviv embassy later this week. According to veteran Middle East peace negotiator Aaron David Miller, Trump would use an embassy move to prove himself as the most pro-Israel American president. Miller told the
Times of Israel
that Trump wanted to prove that he was the first president to visit Israel so early in his term. He was the first president to pray at the Western Wall. This would be the ultimate first.
However, the Palestinians have made it clear that both an embassy transfer and a declaration of Jerusalem as Israel's capital will spark unrest and overturn any chances at a peace deal. Palestinian Authority President Mahmoud Abbas over the weekend called on at least eight Arab and world leaders to help prevent an embassy transfer, warning that such a move would lead to the "destruction of the peace process and bring the region into an uncontrollable situation.
I hope President Trump sticks to his guns about moving the embassy from Tel Avis to Jerusalem. God states in Genesis he would bless those that bless Israel and curse those that curse Israel. I don't want to see America judged yet.