Paul Ryan Considering Retirement at End of Term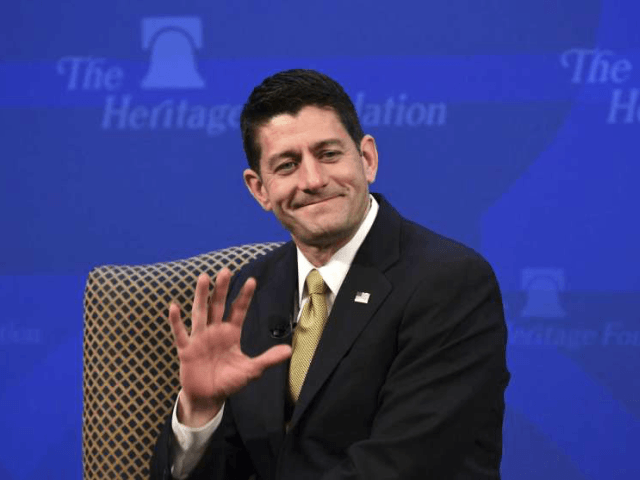 House Speaker Paul Ryan (R-WI)
Sources close to Ryan have confirmed to Breitbart News that House Speaker Paul Ryan is considering retiring after nine terms in the House. On Thursday,
Politico's
news magazine published an extensive report reinforcing this. In three dozen interviews with three dozen people who know the Speaker well whether it be fellow lawmakers, congressional and administration aides, or Republican lobbyists, they all speculate Ryan won't stay in Congress past 2018. The
Politico
piece claimed Ryan was already tired of Washington prior to winning the Speaker's position and told his predecessor John Boehner that this would be his last job in Washington, and it wasn't a long-term proposition. However,
Politico's
sources admit Ryan's tumultuous relationship with President Trump may be the real motive of Ryan's not deciding to run again. People close to the Speaker said that the best part of the scenario is that he won't have to share the ballot with President Trump in 2020.
I hope that Ryan does step down. Our country would be much better off without him. To tell you the truth, it would be much better off without him and the other 434 members of rhe House of Representatives. To tell you the truth, the country would be better off without all the 100 Senators there either. We need "Mr. Smith's" and not "Paul Ryan's" in Washington D.C.